What is normally included with DIY pool installation?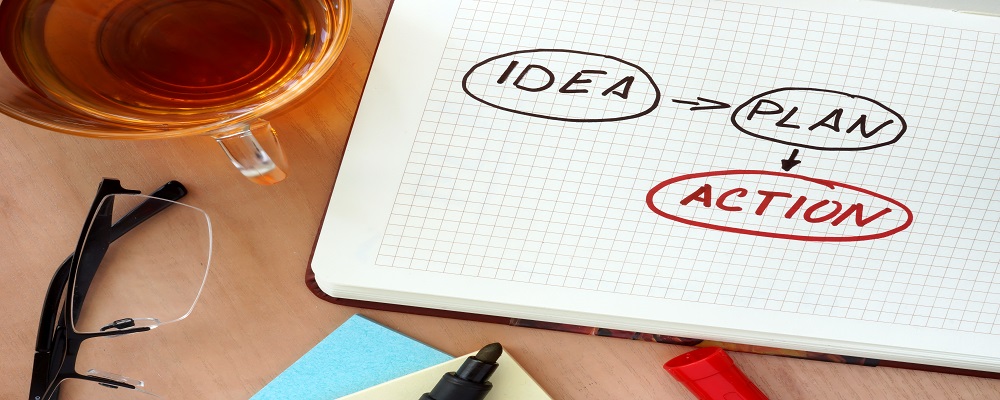 "So, Rohan, how does the whole DIY pool installation thing work?" is often the next question once our customers around Australia understand the quality of our fibreglass DIY pools and equipment. DIY pool installation isn't "rocket science level" complicated and you don't need to be a DIY expert. With your phone in hand, you can arrange your own installation and save a considerable amount of money.
Whether a fibreglass pool shell is bought as a DIY pool or through a full price, full service pool builder, the installation process is exactly the same. Think of it like buying a top quality brand lawn mower from Bunnings. It comes in a box and you need to spend some time putting it together (DIY pool kit installation). Or you can go to a specialised mower business and buy the same mower fully assembled for a higher price (full service pool builder). It's the same end product, the only variation is the cost.
In the Standard Inclusions column below are the steps that every fibreglass pool installation requires. The Additional Expenses column shows the costs that you need to consider as part of your overall pool project.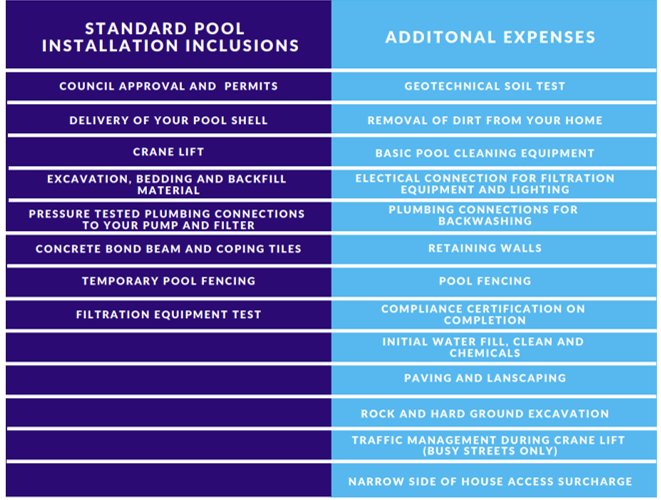 What do most of our customers do? If you have project managed a bathroom renovation or planned a big holiday (or get 3 kids under 8 to school dressed and on time), you can manage a DIY pool installation in your stride. DIY customers are happy to arrange council permits, cranes, backfill and bedding materials, concreters, electricians, pool fencing, paving and landscaping.
The middle stage of the installation involves excavation, setting the bedding level, backfilling around the pool and leveling the pool. This is the stage that leaves some customers wanting to call in the professional installer cavalry to help out which is completely understandable. There are plenty of installers who will help with this stage and leave you to the rest so you save a good chunk of money and still get a good night's sleep.
Or, you can hire an installer to manage the entire DIY pool kit installation. You won't save as much money, however, you still save money compared to a full-price, full-service pool builder doing the job. This could be spent on extras like paving, landscaping, fencing, heating, or robotic pool cleaners.
What is the key takeaway? You can do as much or as little as you like in relation to a DIY pool installation. By negotiating directly with a licensed installer and combined with our incredibly affordable fibreglass DIY pool kits, you will save thousands of dollars compared to a full-service pool builder installing your pool.
Related Blogs
If your heat pump is running and you're noticing water at the bottom of the unit or around the unit that you haven't noticed previously, it is easy to think the worst and assume that your heat pump....
About The Author
My wife and I grew up playing in swimming pools. Our daughters learnt to swim in our backyard fibreglass swimming pool. There is nothing quite like hearing kids splashing about and giggling. As pools do, our pool became a social magnet for friends, family and neighbours which we loved. Helping customers to have their own pool and saving customers thousands on their pool and equipment is the best job in the world.