Buying Pools Direct - How To Choose The Right Size Pool For Your Family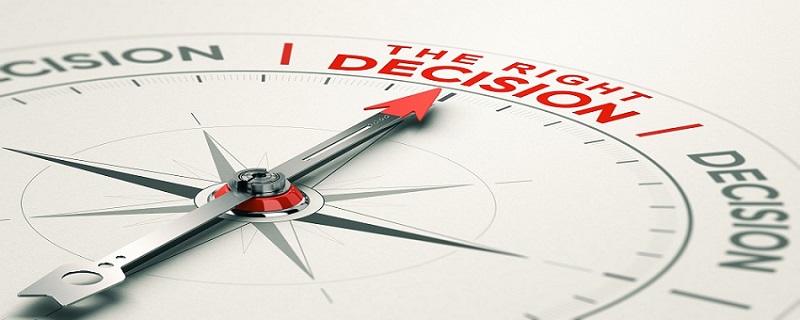 Your family is wondering which particular year you meant when, five years ago, you said "we'll have a pool in by the end of the year" and said pool has yet to appear. You've heard buying pools direct can speed up the process. Tape measure in hand you head out to the backyard to work out the biggest size pool you can possibly get. Just because you can fit an 11m pool or an 9m pool, does that mean it is right for your family?
Buying pools direct means you have exactly the same size range to choose from as every other full price pool builder out there so lets tick that box straight up. If you haven't owned a swimming pool before, it can be easy to think the bigger the better. Particularly when the neighbour has a semi-Olympic 11m pool you lovingly observe over the fence.
A better question to ask is "What is the right size pool for my family" as everyone will use their pool differently. A customer in South Australia started our call with "I want an 11m pool that is 2.2m deep". After talking through why they wanted a pool, who was going to use it, how much time and money they were happy to spend each year maintaining and heating their pool, they settled on an 8m model that was 1.80m deep. Said pool is now installed with happy kids all round and a plumper bank account from the money saved buying a smaller pool and buying direct. Said customer recently commented to me that their 8m pool is massive and an 11m pool would have been way too big.
So, what should you consider when thinking about your ideal pool?
1. What is your main reason for getting a pool? When you think about your future pool, what vision comes to mind? Kids swimming 36 hours a day, 12 days per week in summer, laps before work in the morning or a visual feast for the eyes while having dinner from the alfresco area or all of the above? Do you have the space to match your vision?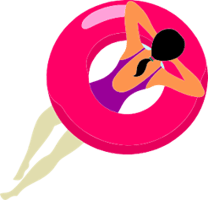 Ten adults squeezed around a 6-person table for dinner while the 10m x 4m pool sparkles can quickly wear thin. It's a good idea to favour entertaining area over pool size as this is where us adults will spend most of our time and the kids will use the pool less and less after they turn 15 years old.
Have young kids that need watching in the pool? Make sure you have room for a couple of comfy deck chairs. You still get plenty of Wow Factor with a smaller pool, particularly with the water features, extra lighting and deck jets you can afford with the reduced cost of going smaller.
A rectangular 7m or 8m is the most common size families with up to 4 kids go for and is plenty big enough.
If the kids have flown the coop, think of future grandkids who will love a shallow end at first and deep end as they grow older. Keep in mind the future buyer of your home should you sell. While you might have plenty of time and enjoy spending time maintaining an extra large pool, it could be a deal breaker for a young, time poor family who want the fun without the time and cash cost of maintaining a large pool.
2. As adults, are you more of a half submerge with a cool drink in hand person? Do you see yourself and your friends sitting in the pool watching the kids? A pool with a bench seat down one side of the pool or a side entry step/seating area might be a good fit for you. Or a beach entry area combined with a big enough swimming area. Always keep in mind that once your kids are 10 years old, adults tend to spend more time outside of the pool than it so having a place to relax and cool off without getting fully submerged and piled on by 6 kids can be handy!
3. How much space do you have for a pool? Biggest isn't always best even if you have the space. An 8m x 3.6m pool is plenty big enough for a load of kids to have endless fun in, even if you have room for a 12m x 5m pool. You could use the money you save on water features, pool lighting, heat pumps or lush landscaping. The bigger and deeper the pool, the lower the water temperature will be. Our good friend the sun struggles to warm up water that is 2.2m deep. Naturally, the bigger the pool, the more water it holds and more chemicals it will need and a bigger, more expensive heating unit will be needed if your heating your pool.
We have loads of customers with three young kids where a 5m or 6m long pool is perfect for them. Smaller doesn't mean less fun. We've yet to hear a kid say "Mum, this new pool is too small!".
4. Do you want a water feature or spa as part of your pool? Both take up space and impact the room you have for the pool. If you are tight for space, spa jets can be installed into your pool so you get the best of both worlds. If you are thinking spa jets, the ideal location is a side entry step/ seating area or a full length bench seat.
5. Do you want all pool and no landscaping or more landscaping than pool? Lush landscaping can take up a reasonable amount of space. Make sure you design the entire pool area before buying the pool - including water features and landscaping so you have enough room to entertain and live in your new outdoor oasis area.
6. How much will the pool be used? Is the pool a visual feature that won't actually be used much or will the kids and their friends use it every day they can? If you live in an area that's not known for kids and families, a smaller pool will add significant value to your house without using up valuable space.
7. How much time do you have to maintain the pool (or budget to pay for a pool service to do it for you)? Does an extra 3m in pool length and 30cm in depth increase the fun factor by much? Hard to say. What is certain though is the bigger the pool, the bigger the cost to maintain it in terms of both time and money.
8. How deep does your pool need to be? The average deep end depth of a pool sold in Australia is around 1.80m which is more than enough for the kids to dive into safely (also a good depth for bombie competitions). I'm a former pool life guard and have seen every type of inventive way a kid can think of to try and hurt themselves in a pool. My simple rule is this - if your kids are still young enough that you have to tell them not to run around the pool, dive in the shallow end and not to drown their siblings, an adult will be supervising them and a pool that is 1.6m deep is fine. If you don't need to say this, they are old enough to know not to dive in the shallow end without supervision and a 1.6m deep will be fine. I grew up in a 2.2m deep pool that was 5m wide. Sure, we never hit the bottom (tick for safety) however the water temperature was so cold we weren't in the pool long enough to hurt ourselves anyway!
What vibe are you going for?

Fun, resort-like relaxation, the 'wow' factor, or full blown tropical paradise (check the neighbours are ok with the howler monkeys)? Aside from this, lighting inside and outside of your pool, water features, spas and lots of other accessories can be fitting to any type of pool.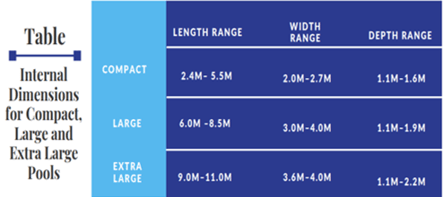 When buying a pool direct (or any pool really!), always check that the dimensions are for the interior of the pool. Sometimes brochure measurements include the outside edge of the pool which can be up to 200mm wide. Times by two sides, a 3.4m wide pool might only be 3m internally which is really disappointing to discover as the pool is being delivered. Not sure? Ask what volume of water the pool holds. It is a lot easier to compare 40,000 litre pools with 40,000 litre pools. An 8m x 4m pool that is 1.70m deep and has "safety ledges" will hold less water than a pool that is 8m x 4m and 1.80m deep with no "safety ledges" although they might be the same price.
Sometimes, despite rubbing the lantern and asking for three wishes, they do not come true. Check with your council early on about easements, set back requirements, heritage listed trees and buildings and Dial Before You Dig to find out where your sewer and storm water lines are. There is nothing worse than finding your ideal pool, designing the whole backyard only to find out you need a different pool due to an ill-placed sewer.
Once you have worked through what size is the best fit for you, you just need to pick a shape! You can view all of our 24 pool models here if you are looking for some inspiration!
Related Blogs
Winter is coming which means it's time to winterise your pool. Although the White Walkers have been defeated (couldn't help the Game of Thrones reference), the battle against pool algae, pH and....
About The Author
My wife and I grew up playing in swimming pools. Our daughters learnt to swim in our backyard fibreglass swimming pool. There is nothing quite like hearing kids splashing about and giggling. As pools do, our pool became a social magnet for friends, family and neighbours which we loved. Helping customers to have their own pool and saving customers thousands on their pool and equipment is the best job in the world.