The cheapest and most expensive ways to buy and install a swimming pool?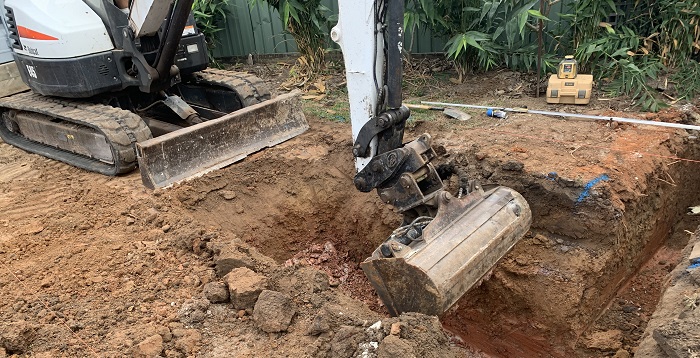 Depending on how much money and time you want to save, there are different ways to buy and install a swimming pool, including a DIY pool. In many instances, the money saved can mean the difference between getting your swimming pool now or having to save a little longer. Or getting the pool and the bathroom done at the same time. Or… whatever you can think of doing with money you did not think you'd have!
Like anything in life, if you are happy to pay for someone to do all of the work for you, you are exchanging money for your time. Let's say you are moving house. You can hire a removal truck, box everything up yourself, carry out the furniture and then unload in your new pad. It's more work, however you are saving thousands of dollars of your hard earned cash. Or, you can pay for a removal company to do absolutely everything for you while you meet the new neighbours with a glass of wine in hand. It is the same with swimming pools. There is no right or wrong. It is a question of what is the best option for you and your budget.
So, what are the cheapest and most expensive ways to buy and install a pool? Learn more about what type of pools are easier to install here.
1. Owner Builder Installation (biggest labour cost saving)
An Owner Builder is someone who takes responsibility for residential building works carried out on property they own (usually their home). An Owner Builder needs a council-approved building permit, arranges certifications, supervises trades and/or undertakes the building works and ensures compliance with the applicable building codes and Australian Standards. Being an Owner Builder doesn't mean you need to everything your self. There are plenty of pool installers who are happy to help you for a day, paid on day rate, during the technical stages like backfilling, levelling your pool and plumbing up the equipment.
It is possible to Owner Build a concrete pool. However, concrete is unforgiving of mistakes. If you buy a vinyl liner or fibreglass DIY pool kit, being an Owner Builder is a more realistic option. Particularly if you or the trades you hire are experienced in swimming pool installation. It is important to check the warranties with prefabricated pools like fibreglass pool shells or vinyl liner pools. Quality fibreglass pool and vinyl liner manufacturers will often honour the shell structural warranty as long as the pool is installed in accordance with Australian Standards. Make sure you ask.
If you have structural home renovation or general building experience and are prepared to be responsible for your own swimming pool installation, Owner Building a swimming pool can save you a small fortune on the costs of installation.
If you are looking to source trades, try HiPages (app only), Gumtree, Facebook Marketplace or Airtasker as a starting point.
2. DIY Pool Kit - Assisted Installation (excellent cost savings)
You are still doing some project management however you buy a vinyl liner or fibreglass DIY pool kit which is delivered to your kerbside. You can then hire a licenced pool installer to manage the pool shell installation, first water fill, equipment installation and equipment testing of your DIY pool kit. The big advantage is the installer will already have relationships trades like excavators, lift crane, plumbers, water carts, electricians and certifiers.
The pool installer can arrange council approvals for you. They will normally use a Building Certifier and include this cost in their quote plus a margin to this cost for their time. Or if you want to save more money, you can do this yourself through a Building Certifier or directly with your local council.
Once the DIY pool is installed, you can then arrange for finishing trades directly like landscaping, patios, paving, pool fencing etc to save more money. If you're thinking of a concrete pool, this isn't for you as you can't buy a concrete pool kit.
Learn more about what is usually included in DIY pool installation here.

3. Full Service, Full Price Pool Builder - Basic Installation (some savings here and there)
Whether it is a concrete, fibreglass, or vinyl liner pool, pool builders will manage the whole project, including delivery to site, council approvals, installation, the swimming pools first fill of water, clean and test run, paving around the edge of the pool (usually called coping paving), and certification on completion. The pool builder will apply a profit margin to the entire value of the installation which adds a considerable amount to the overall cost of your pool.
What's not included? Usually, pool fencing, full paving, patio's, additional electrical work for water features, landscaping and anything else not essential to get you safely into your swimming pool and doing laps. These are the items you can negotiate directly with trades to save the builders margin and put your awesome negotiation skills to work!
Basic installation is one of the most common choices by the pool-loving public, due to a misconception DIY pool kits are low quality and very time consuming. Whether it is a concrete or fibreglass pool builder or DIY kit supplier, there are quality operators and those that you should steer away from. Ask plenty of questions about the materials that are used in the manufacturing process, are the materials Australian made or overseas sourced, is the filtration equipment Australian made or imported and check the length of warranties and the warranty fine print for tricky exclusion clauses that might mean you have to foot the repair bill in five years time if there is an issue.
Basic installation is a great option to allow you to arrange finishing trades directly (and save some pool builders margin) to finish the area around your pool.
4. Full Service, Full Price Pool Builder - Full Installation (I'm happy to pay a premium so it's all done for me)
This is where absolutely everything you want for your swimming pool is fully managed and completed by the pool builder, including installation, equipment, landscaping, water features, pool fencing and paving. The builder will apply a margin to the entire cost of the job which adds up to a substantial amount.
Naturally, this is the most expensive option, however it involves the least amount of time and energy from you. If life is already busy, you just want a pool with everything done for you and don't mind paying a premium, this is a good option. When my daughters were both 2 and under, I would have happily paid triple the asking price for a soundproof box that guaranteed sleep and made each day 26 hours. Sometimes, it is just not about the money!
Related Blogs
All pools, DIY pools included, need to be cleaned. If a robot cleaner went nine rounds with a suction cleaner, who would win the title? Which does a better job of cleaning your pool in the least....
About The Author
My wife and I grew up playing in swimming pools. Our daughters learnt to swim in our backyard fibreglass swimming pool. There is nothing quite like hearing kids splashing about and giggling. As pools do, our pool became a social magnet for friends, family and neighbours which we loved. Helping customers to have their own pool and saving customers thousands on their pool and equipment is the best job in the world.